ZIEX ZE310 R
ZIEX ZE310 R
Ziex ZE310 R is designed for drivers with a sporty style who nevertheless appreciate comfort.
The new ZE310 R tyre is the successor of the ZIEX ZE914 ECORUN, winner of numerous awards from testing organisations. It offers outstanding traction and excellent grip on both wet and dry roads, coupled with low wear performance.
FEATURES
VARIABLE HIGH PERFORMANCE PROFILE
195mm has three-groove design that optimises tread rigidity and boosts the tyre contact area. Tyre widths over 205 mm has four-groove design which improves water evacuation and aquaplaning resistance.
ADVANCED CASING DESIGN
Circular tyre profile for improved sidewall flexibility to ensure good handling response on road. With that, it enhances comfort level for drivers and passengers.
CONSTANT PRESSURE (ACP) TREAD DESIGN
Tyre life and directional stability has been improved through the use of Adaptive Constant Pressure (ACP) technology process to guarantee a tread profile with evenly distributed pressure in the contact patch.
ADVANCED 4D NANO DESIGN TECHNOLOGY
Used in tyre compound production offering maximum mileage and efficiency. Ziex ZE310 R's tread has enabled a 30 per cent increase in wear life compared to the predecessor model.
ZE914 ECORUN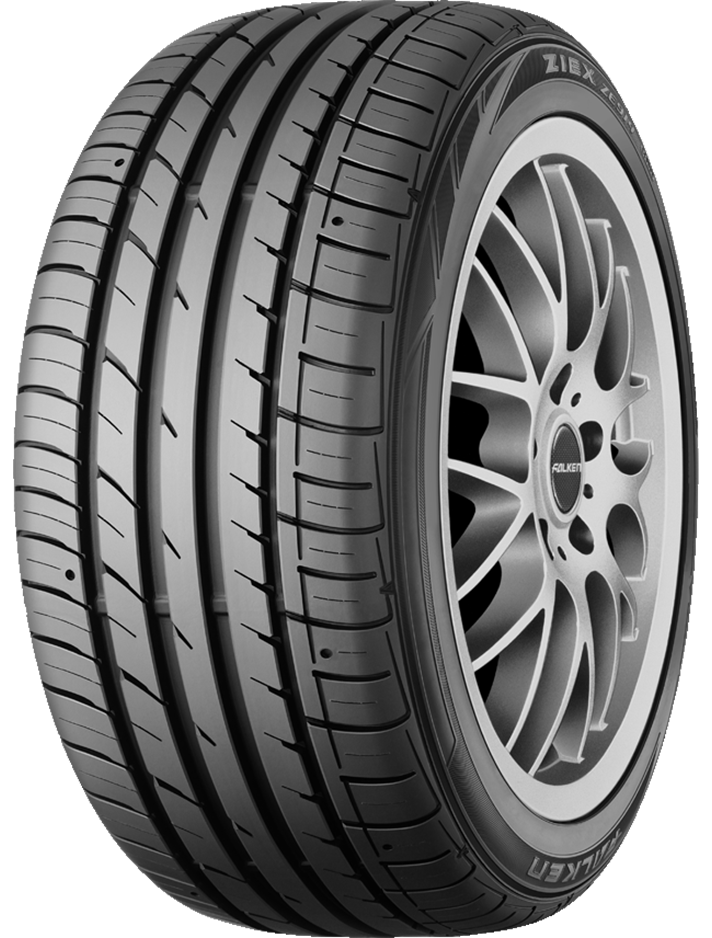 ZE914 ECORUN
The ZIEX ZE914 ECORUN is the next generation, high-performance tyre made for Asian roads. Engineered for performance and cost saving fuel efficiency, the low rolling resistance compound offers more mileage and better wet braking. The tyre features an asymmetric tread pattern with four straight and wide circumferential grooves for hydroplane resistance. The high-rigidity rib construction provides good wet and dry braking stability. Slots and sipes can be found throughout the tyre, optimised for even tread wear, comfort and traction.
FEATURES
OPTIMISED ASYMMETRIC TREAD
Ensures an even footprint for longer tread life
ECORUN COMPOUND
Low rolling resistance with better wet braking.
SHOULDER RIB RIGIDITY
Large shoulder blocks for improved cornering.
NATURAL RADIUS CARCASS PROFILE
Improved handling and comfort.